Behavioural Economics is a new and evolving field. The Geary institute focuses mainly on public policy applications. The OECD lists 196 institutions worldwide which are applying behavioural economics to public policy: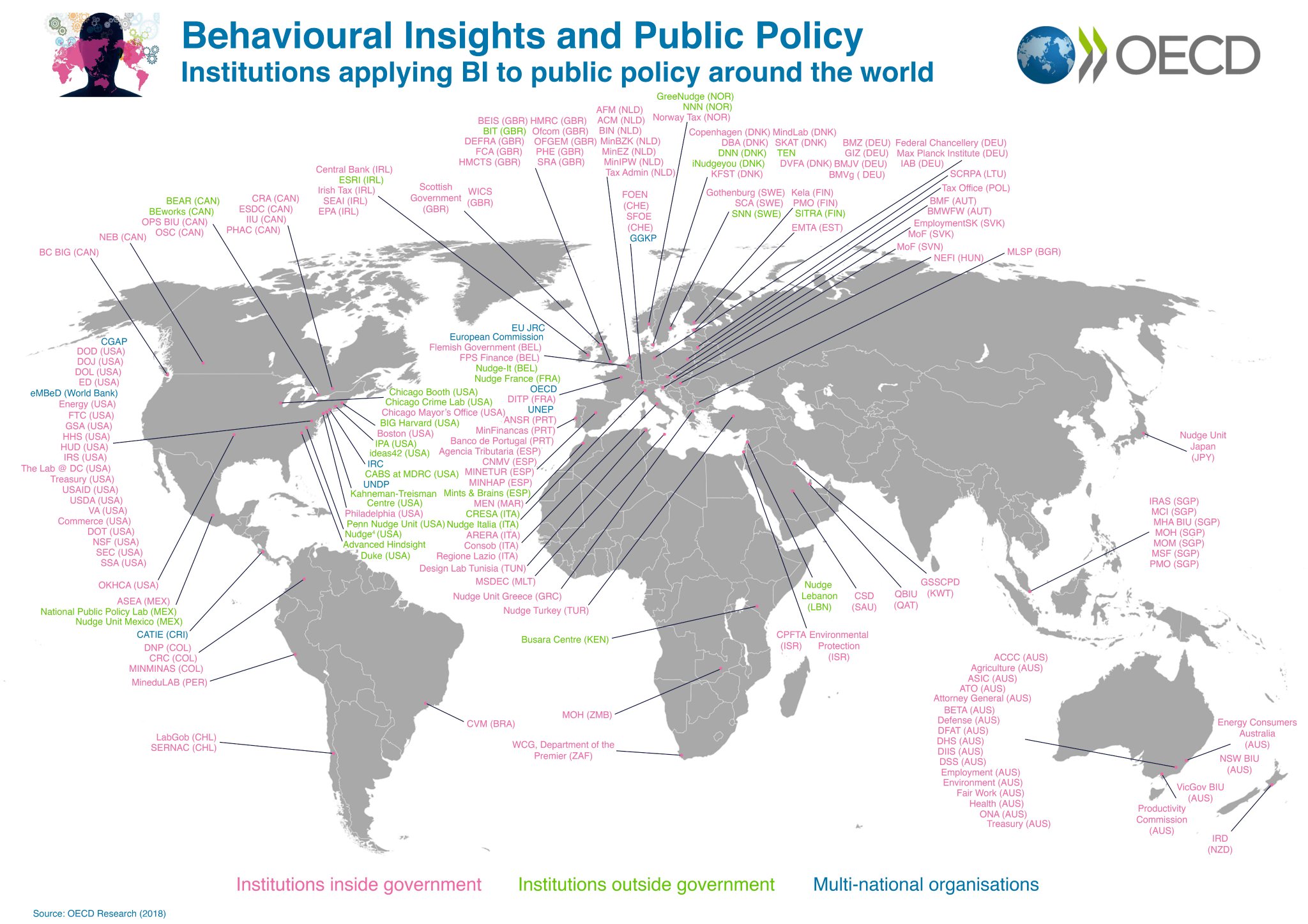 Source: http://www.oecd.org/gov/regulatory-policy/behavioural-insights.htm
Some examples of exciting applications of behavioural economics in public policy, non-profit work, and the corporate world are discussed below.
Intelliware
Intelliware is a Toronto-based software development and business consulting company which focuses on using new technologies to solve business problems for clients. Their aim, as can be seen in their mission statement is "about knowing these technologies well and figuring out the
simplest way to apply them to give our clients the greatest return on their investment".
Intelliware have made strides to apply behavioural economics principles to tackle certain consumer choice problems. One example of this is re-thinking how companies create incentives to challenge loss aversion. More examples can be found here: http://www.intelliware.com/wp-content/uploads/Behavioural-Economics-Engaging-Customers-2013.pdf
StickK
StickK is a goal-setting platform. The aim is to make people sign 'commitment contracts' in order to help them reach a goal (losing weight, saving money etc.). Applying principles of behavioural economics, notably loss aversion, the platform makes you put money on the line to create a greater incentive to sticking to your plans.
Opower
Recently purchased by Oracle, Opower is a digital platform used by major utilities companies such as as PG&E, Exelon, and National Grid. The platform uses big data methods to analyse large numbers of meter reads etc. in order to more efficiently reach regulatory requirements, lower costs, and reduce pollution.
Opower has leveraged behavioural economics principles in many ways. One such way is by using social norms to encourage energy savings. By simply giving consumers access to the average energy expenditure of their neighbourhood, Opower leverages social norm effects to encourage people to reduce their consumption