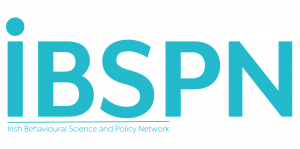 We are glad to announce that the 13th annual one day conference on Economics and Psychology will be held on December 11th, 2020 virtually on Zoom.
The conference is jointly organised by the UCD Behavioural Science and Policy Group, the ESRI Behavioural Research Unit, the Irish Behavioural Science Network, and the Department for Psychological and Behavioural Science at LSE.
The purpose of these sessions is to develop the link between Economics, Psychology, and cognate disciplines throughout Ireland. A special theme of these events is the implications of behavioural economics for public policy. Registration to attend is free of charge. The event takes place on Zoom.
For more information about last years' conferences, click the following links: 2019, 2018, 2017
To register for the conference please click here: Link to be added.
More information will be made available on this page in the next weeks. Please feel free to contact Prof Liam Delaney under L.D.Delaney@lse.ac.uk if you have any questions.