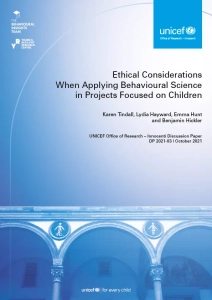 Nudge FORGOOD cited throughout UNICEF report: Ethical Considerations When Applying Behavioural Science in Projects Focused on Children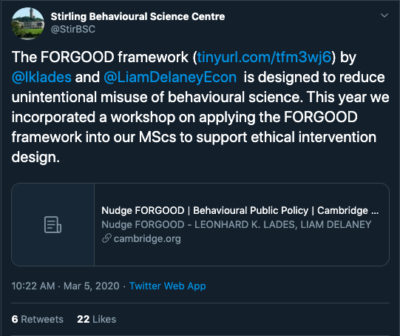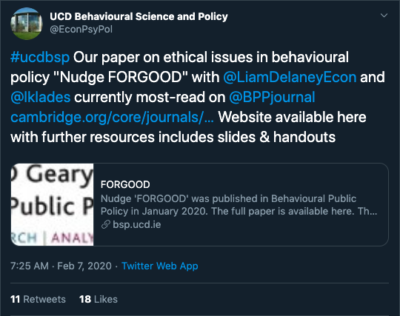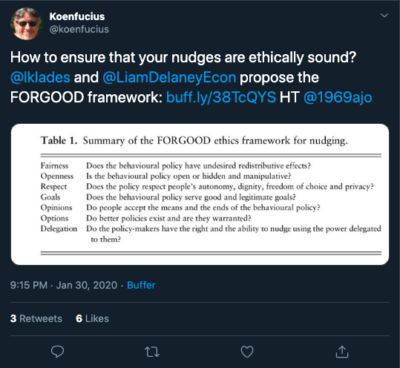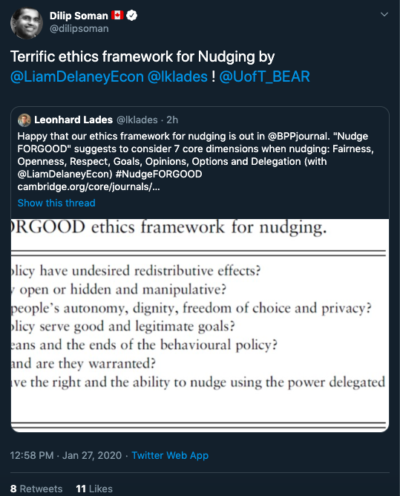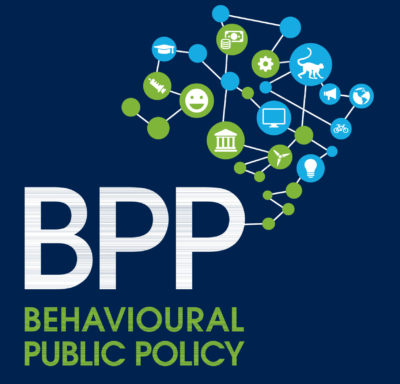 Nudge FORGOOD was published in Behavioural Public Policy. The full paper can be found here.
Nudge FORGOOD was presented at a workshop on the applied ethics of nudging at the University of Stirling.